ptp20230517013 Unternehmen/Wirtschaft, Produkte/Innovationen
NOXMAT Expands with Subsidiary in the US
NOXMAT USA, Inc. supplies industrial heating technology and services directly to US customers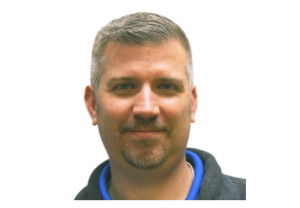 Zachary Spraggins (© NOXMAT)
Oederan/Sterling Heights (ptp013/17.05.2023/10:00)
NOXMAT GmbH, based in Oederan, Saxony, Germany, has founded a US subsidiary at the end of 2022. NOXMAT USA, Inc, in Sterling Heights, Michigan, will support US customers as well as European customers with branches in the US with immediate effect. Under the leadership of the new Business Development Manager, the sales and service team in the US will be established gradually and expanded.
The share of US business in NOXMAT's total sales figures has risen steadily in recent years. Due to the continuing high demand of US customers for innovative, state-of-the-art heating solutions and burner technology "made in Germany", the decision was made to drive further growth with a separate company for sales and service.
NOXMAT contact persons on site in the US will provide even more presence on the market and further improve customer orientation.
Zachary Spraggins becomes Business Development Manager at NOXMAT, Inc.
Zachary Spraggins joined NOXMAT USA as Business Development Manager in January 2023 and is responsible for building up the operational business. He has extensive experience in the heat treatment industry. In addition to his Master of Business Administration (MBA), he has expertise in lean manufacturing, Six Sigma, and quality management. Over the past 10 years, he has held various management positions at Bodycote Thermal Processing, most recently as Regional General Manager for the automotive sector.
"We are very pleased that we were able to win Zach Spraggins as an experienced manager for NOXMAT USA. With his extensive market and industry knowledge as well as contacts in the field of heat treatment, he will shape the development and expansion of our US business with great success", Matthias Wolf, CEO NOXMAT, is convinced.
State-of-the-Art Heating Technology in Use all over the World
Since its foundation in 1992, NOXMAT has stood for state-of-the-art burner systems, which are developed, designed, and manufactured in-house in Oederan/Germany. Over the previous decades NOXMAT has successfully developed into a specialist for industrial heating technology. This is used in heat treatment plants of various manufacturers, including numerous US industrial furnace manufacturers. The NOXMAT product range includes recuperator and high-speed burners, control units for burner technology and radiant tubes for heating industrial furnaces. NOXMAT products are used in thermal processing plants in the heat treatment of ferrous and non-ferrous metals.
Increased Demand for Energy Efficiency and Alternative Heating Technologies
The gas heating technology mainly used in the market to date is increasingly being supplemented or replaced by electric heating and alternative heating systems, e.g. hydrogen-powered heating systems. Rising energy prices and initiatives to reduce the carbon footprint are playing an increasingly important role in retrofitting, maintaining and modernizing systems to increase their energy efficiency. For over ten years, NOXMAT has been a one-stop shop for this, from production and commissioning to preventive maintenance.
About NOXMAT
NOXMAT is a specialist for industrial heating technology, and develops, manufactures, and produces industrial gas burners as well as electric heating systems for thermal processing technology. NOXMAT's product spectrum includes, among other things, recuperator and high-speed burners, control units for burner technology, radiant tubes for the heating of industrial furnaces, electric heating elements as well as the construction of a customer-specific switch cabinet. NOXMAT offers consulting and support for companies in over 35 countries all over the world, with great expertise and extensive service offers in the construction and optimization of heating elements for industrial thermal processing plants as well as maintenance and modernization to increase energy efficiency. NOXMAT was founded in 1992 in Oederan, Germany, and has subsidies in China, India and in the US. www.noxmat.com
(end)