Dr. Hönle AG: Hönle achieves revenues of Euro 26.7 million and an operating result of Euro 2.1 million in the first quarter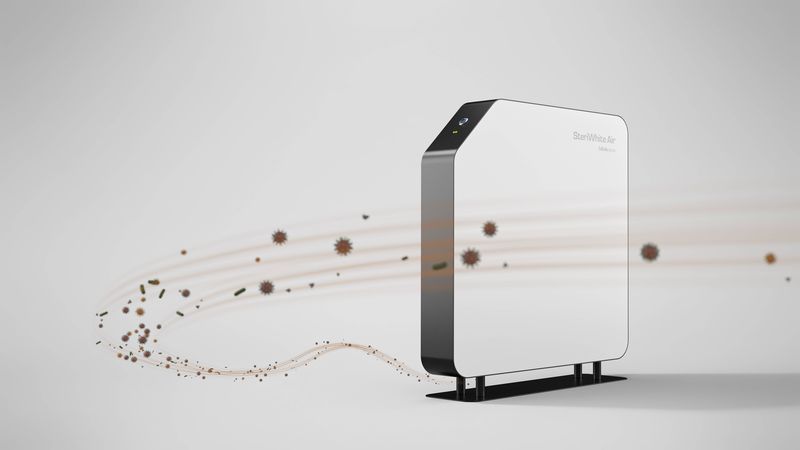 Gräfelfing, Munich (pta/22.02.2021/08:00 UTC+1) In particular, as a consequence of acquisitions, the Hönle Group's sales revenues increased by 4.6% to TEur 26,673 in the first quarter of financial year 2020/2021. With Sterilsystems GmbH, based in Austria, Hönle acquired a company specialising in UV-C air and surfaces disinfection in the food industry. UMEX GmbH is also new to the corporate group. The company offers a wide range of products in the field of water disinfection. With Technigraf GmbH, a specialist for conveyor belts with UV irradiation modules has joined the Hönle Group. The conveyor belt modules are used in production and serve as test equipment for laboratories. In addition, the company has a high vertical range of manufacture and is thus in a position to produce special systems for the Hönle Group. uv-technik meyer GmbH has been a member of the Hönle Group since the beginning of the new financial year. The company, which markets and sells medium pressure lamps, electronic power supply units and sensor technology, moved its registered head office to uv-technik Speziallampen GmbH and was merged with this company with effect from 1 October 2020.

Dr. Hönle AG has launched extensive marketing activities aimed at increasing the revenues earned with its new air disinfection systems which impacted on Hönle's earnings power in the first quarter of the current financial year. Furthermore, many of the Hönle Group's entities were affected by declining sales, in particular, due to the general economic downturn arising from the corona pandemic. The operating result (EBIT) dropped from TEur 3,681 in the previous year to TEur 2,119 in the reporting year. Earnings before taxes (EBT) came to TEur 1,973 after TEur 3,621 in the previous year. Consolidated profit after income taxes amounted to TEur 1,625. corresponding to a decline of 37.7%. Earnings per share fell from Eur 0.43 (adjusted) to Eur 0.27. Net profit on sales stood at 6.1% (PY: 10.2%).

Outlook
It is difficult to predict the Hönle Group's business development for the year 2020/2021 given the corona pandemic and its impact on individual segments. While, in financial year 2020/2021, the dampening effects of the corona crisis will continue to make themselves felt in individual segments such as the printing machine market, the Management Board expects very good business development with equipment and UV lamps used in air and surfaces disinfection. However, although the Management Board expects the positive effects to clearly outweigh the negative ones due to the demand for air disinfection systems, in particular, a reliable quantitative prognosis for the financial year 2020/2021 cannot be made at this time.

In accordance with the Management Board's expectations, sales revenues and operating profit will already be higher in the current half-year period compared to the same period of the previous year. For the year as a whole, the Board expects a significant improve of sales and operating profit compared to the previous year.

Adhesives Segment
Given the corona pandemic, the Management Board expects stable business development over the short term in the Adhesives segment and a return to strong business development over the medium to long term. Current customer projects and an enlarged customer base will contribute to this positive course of business. All major smartphone manufacturers are now using Hönle Group adhesives. In order to realise the growth planned, both development and sales capacities in the Adhesives segment were increased. In addition, the office capacities were expanded. A new corporate building with 6000 sqm of floor space was set up in Steinbach near Frankfurt and is currently being occupied. In addition, further expansion areas exist to ensure that future growth plans can be realised.

Equipment and Systems Segment
The Hönle Group has used the last few months to strengthen its position in the life science market. High-performance equipment for the disinfection of air, water and surfaces has been developed to this end. In addition, Hönle further expanded its market position via several acquisitions.
Both the Equipment & Systems segment as well as the Glass & Lamps segment will profit from the expected strong development of business in the field of air and surface disinfection. Hönle will expand its product range of high-performance air disinfection systems. In order to achieve a significant increase in sales in this area, marketing activities will be intensified to a considerable extent.
TV commercials, press conferences as well as print and online advertising in addition to Hönle's presence in social networks are aimed at informing the public about the Hönle Group's powerful air disinfection systems as a means to mitigate the risk of infection, in particular in the context of the corona pandemic. Following marketing activities in Germany, the European market and subsequently the US market are being developed.
Another application within the scope of life science relates to the food industry. Here, Hönle is continuously expanding its product range of environmentally friendly disinfection solutions. New technologies will complement the existing product range and provide for additional growth opportunities.
In the water disinfection segment, too, cooperation arrangements with strategic partners will provide the Hönle Group with significant growth potential in the coming years.
In line with the Management Board's expectations, the business field of UV-based disinfection will contribute significantly to the Hönle Group's sales revenues and earnings in the future.

Glass & Lamps Segment
In order to accommodate the growth planned in the area of ballast water disinfection, the production capacities at the newly founded lamp competence centre based in Ilmenau, Germany were significantly increased. Growing revenues earned with lamps and disinfection system components will play an important role for excellent business development at uv-technik Speziallampen GmbH.

Furthermore, the quartz glass market will also pick up as underlined by the favourable order intake in recent months. An increase in demand is expected from the semiconductor industry, in particular. The planned expansion of sales capacities in connection with high-quality quartz glass products is also expected to lead to growing sales at Raesch Quarz (Germany) GmbH. In addition, better purchasing conditions at Raesch Quarz (Germany) GmbH will contribute to the improvement in earnings.

The complete quarterly report is available at:
https://www.hoenle.de/investoren/finanzinformation

About Hönle
Dr. Hönle AG is a listed technology company with its registered office in Gräfelfing near Munich. The Hönle Group with its more than 600 employees develops innovative solutions for a wide range of industrial manufacturing processes. One focus of its business activities is the development and sale of industrial adhesives and casting compounds. In addition, equipment for drying paints and varnishes, curing adhesives and plastics, as well as for surface disinfection and sunlight simulation are manufactured. Air disinfection devices that are used to contain the corona pandemic are new to the product range. In addition, the Group produces UV lamps for water disinfection, among other things, and manufactures tubes and semi-finished products made of quartz glass, which are used in various branches of industry. The Hönle Group supplies technology and world market leaders worldwide and is represented in over 20 countries by its own companies or partner companies.
(end)