pts20090326014 Technologie/Digitalisierung, Handel/Dienstleistungen
CNT Poland and Quantum became CNT Quantum
Joined competences of SAP partners in Poland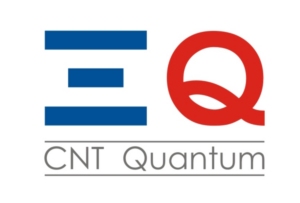 Krakow (pts014/26.03.2009/11:06) - With the merger of CNT Poland sp.z.o.o. and Quantum Software S.A. a new SAP consulting company was founded in Poland. It combines the long time experience and SAP competence of both partners. Quantum holds a 50% share of CNT Poland, the remaining 50% of shares are held by CNT International Consulting GmbH based in Vienna. After the merger the new company will operate under the name of CNT Quantum Sp.z o.o.
Based on the existing synergies and numerous international references CNT Quantum aims at strengthening its market position in Poland. One of the main goals of the company in the next few years is to become a leading SAP supplier of customized solutions not only for international organisations but also for small and medium size companies. Furthermore CNT Quantum will support a part of the SAP Partner Network EBM (SAP Extended Business Member).
The Company Management Board consists of: Waldemar Bar - President, Andrzej Wyzlinski - Vice-president of the Management Board. The Supervisory Board consists of: Tomasz Hatala - Chairman, Steffen Karpinski - Vice-chairman, Marek Jedra and Andreas Doerner - members of the Supervisory Board.
CNT International Consulting GmbH (http://www.cnt-international.com) is a part of CNT with headquarters in Austria and subsidiaries in Germany, Bulgaria and Poland. CNT was founded in 1999 and specializes in business consulting and the implementation, maintenance and training of SAP solutions. Furthermore the company offers industry solutions for machinery and engineering as well as the rollout of international projects and the integration of external systems. CNT employs over 100 SAP consultants and is a leading SAP consulting company in Austria.
Quantum software S. A. (http://www.quantum-software.com) has been a specialist for IT solutions for more than 10 years with a special focus on the management of storage logistics, distribution and production. For those applications Quantum has developed the software Qguar. The company also gained up-to-date competences in SAP solutions and successfully implemented SAP Business All-in-One solutions to a number of customers. With a competent and growing team of consultants Quantum could achieve a leading position in the logistics market. Quantum has a number of customers in more than 10 countries and aims at expansive development in Eastern countries (subsidiary company in Ukraine). The company was founded in 1997 and is currently noted on the Polish Stock Exchange in Warsaw.
(end)